The Little Prince: The Art of the Movie Signing & Panel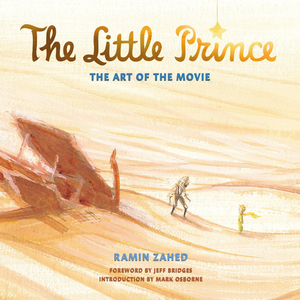 The Little Prince: The Art of the Movie Signing & Panel
March 26, 2016
Opening Reception / Mar 26, 3:00PM - 6:00PM


share this event
Simultaneously featured in our Atrium Gallery:

The Little Prince Tribute Exhibition
March 26, 2016 - April 24, 2016
Opening Reception / Mar 26, 7:00PM - 10:00PM


view pieces
view photos
share this event
20 VIP seats
80 general admission seats
50 floor seats / standing area

Outside books will be subject to a $10 fee.

Come hear the artists share stories from behind the scenes and see their development work for the movie. Bring your questions for the Q&A session and meet the artists one-on-one as they sign copies of The Little Prince: The Art of the Movie!

Featured Artists:
Mark Osborne - Director
Jinko Gotoh - Executive Producer
Chris Applehans - Visual Development
Alexander Juhasz - Stop Motion Production Design
Celine Desrumaux - Production Design

...more to be announced!
Event Schedule:
3:00 – 4:00 pm
Panel Presentation
4:00 – 4:30 pm
Q&A moderated by Ben Zhu

Front Row VIP Seats
Waives admission fee.
Guaranteed seat in the first few designated rows
No need to wait in line or get to the event early just to get a good seat.
Comes with a free bottle of water.
Guaranteed first in line during the artist signing time.