Thor: The Dark World (Artist Panel / Book Signing)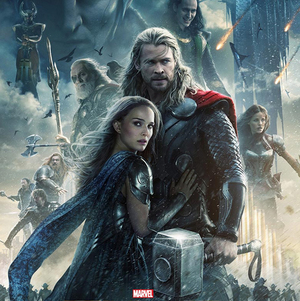 Thor: The Dark World (Artist Panel / Book Signing)
November 16, 2013
Opening Reception / Nov 16, 3:00PM - 6:00PM


share this event
Join us for a behind the scenes look at Thor: The Dark World, the highly anticipated follow up to Thor.
This artist panel will be highlighting the importance of visual story telling and the artists will tell us a bit about thier process as well pitch a few scenes from the film (there may be some offensive language) followed by a Q & A and book signing portion.
Featured Speakers:

Jane Wu
(Storyboard Artist)
Bryan Andrews
(Storyboard Artist)
*Alan Taylor had to cancel last minute and will not be able to make it to the panel. We apologize for the inconvenience. We hope to still have signed books by Alan, Jane, and Bryan available for purchase through our site.
$5 ADMISSION or FREE ADMISSION
when you purchase the Art of Thor: The Dark World book from our website or shop.
Seats and books are limted, first come first serve. Standing room available. There will be a $10 fee for outside Art of Thor: The Dark World books.