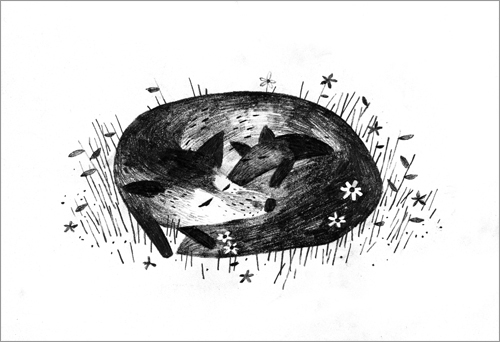 PAX - Sleeping (print)
Share this Item
Paper Type:
Watercolor Paper
Please allow 4-6 weeks for delivery of signed prints. Shipping times may vary depending on the availability of the artist.



Please note, custom framing orders will take an additional 1-2 weeks time before order can be ready to ship.
More Views
Options


Jon Klassen is an illustrator, designer, and concept artist hailing from Ontario, Canada. He attended Sheridan College, and is currently based in Los Angeles. Klassen has worked on a number of high profile film and animation projects, including the U2 music video "I'll Go Crazy If I Don't Go Crazy Tonight," Henry Selick's Coraline, and a TV spot for BBC's coverage of the 2010 Vancouver Olympics. His recent work on the children's book Cats' Night Out won the Canada Council for the Arts Governor General's Awards for English Language Children's Illustration.
You may also consider...