Starting January 12th we will resume our regular hours of 12pm - 8pm daily, closed on Mondays.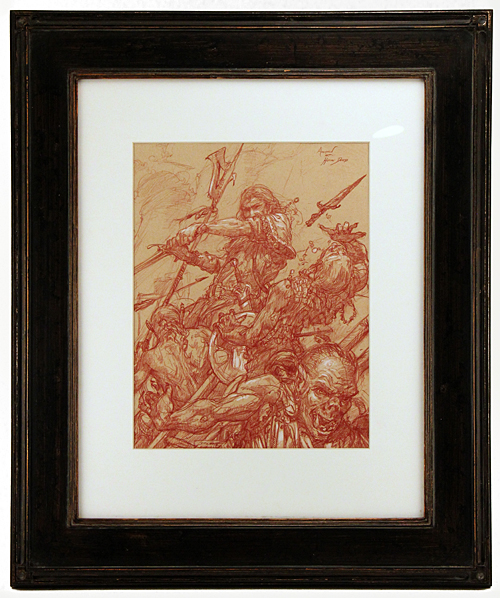 Aragorn at Helms Deep
Donato Giancola is a multi-award winning fantasy illustrator and painter. A member of the Society of Illustrators and ASFA, Donato's peer honors include three Hugo and nineteen Chesley Awards, and Gold and Silver Medals from Spectrum: The Best of Contemporary Fantastic Art among others. Since graduating summa cum laude in painting from Syracuse University in 1992, his inspiring paintings have graced the covers of over three hundred novels. Clients range from major publishers in New York to concept design firms on the West Coast; notables include The United Nations, LucasFilm, National Geographic, CNN, DC Comics, DAW Books, Tor Books, the Scifi Channel, Random House, Milton-Bradley, and Hasbro. Donato recognizes the significant cultural role played by fantasy art and makes personal efforts to contribute to the expansion and appreciation of the genre that extend beyond the commercial commissions of his clients; to that end he serves as an instructor at the School of Visual Arts and lectures extensively at conventions, tournaments and universities worldwide.
MORE VIEWS
---