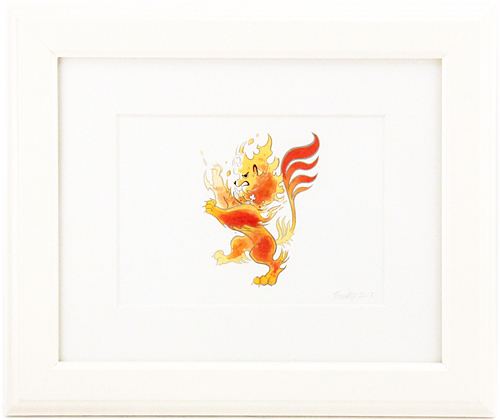 #149 Leon
Share this Item
Art Height:
5.0" (12.7 cm)
Art Width:
7.0" (17.78 cm)
Frame Height:
10.0" (25.4 cm)
Frame Width:
12.0" (30.48 cm)
An ancient extinct creature, Leon was once the symbol for one of two royal factions. Leon's legacy is defined by tall tales of primal power and unpredictability. By contrast its respectful relationship with Mono is said to keep the world in harmony. Archaic writings say that any creature that stood against Leon would turn to dust.
More Views
Options
Learn more about Becky Dreistadt's year-long project showcasing 151 creatures hand-painted by the artist, accompanied with imaginative stories by her partner Frank Gibson culminating in a fantastically fun exhibit and book release.
More details
I want this as a print!
We can't promise prints for every piece, but if the interest is high, it may be an option.