8
days left to order and receive your domestic shipments by Christmas!
1
days left to order and receive your international shipments by Christmas! Please email us for international shipping after December 10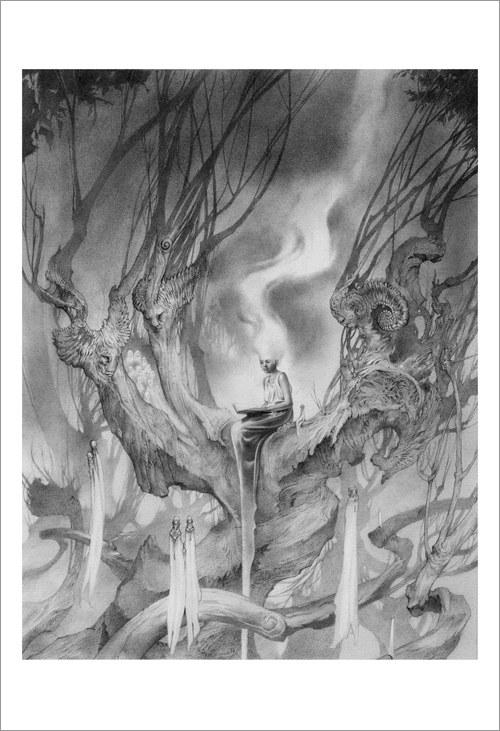 Tree of Tales
Share this Item
Paper Type:
Watercolor Paper
They have given me immortality and all they ask in return is that I read to them...every night.

...because at night, when I read the books, the forest is safe for a time. No animal hunts, no predator seeks prey. The small quite magic of the gentle people is allowed to flourish. So long as I read...
More Views
Options
You may also consider...