10
days left to order and receive your domestic shipments by Christmas!
3
days left to order and receive your international shipments by Christmas! Please email us for international shipping after December 11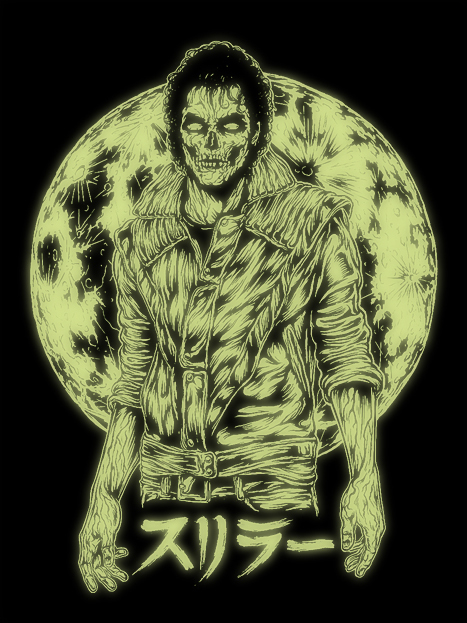 Thriller
Share this Item
Image Height:
22.0" (55.88 cm)
Image Width:
16.0" (40.64 cm)
Printing Method:
Silkscreen
Features:
Limited Edition(100)
Signed on Certificate

...Under the moonlight you see a sight that almost stops your heart...

Artist James Jirat Patradoon pays homage to the King of Pop with this special limited edition featuring glow-in-the-dark ink. The text reads "Thriller" in Japanese.

More Views
Options
You may also consider...