.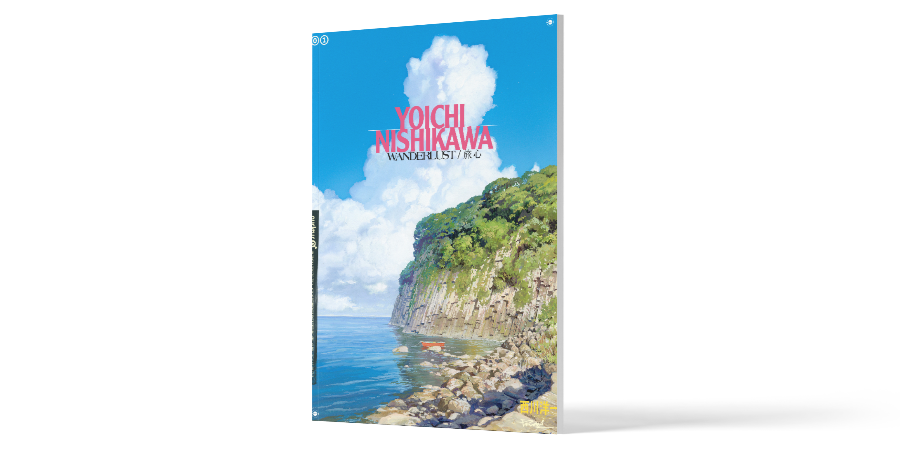 *Images of products on this website are digital mockups. They are shown to give you a general idea of how the product will look and are not 100% accurate. Thank you for your understanding!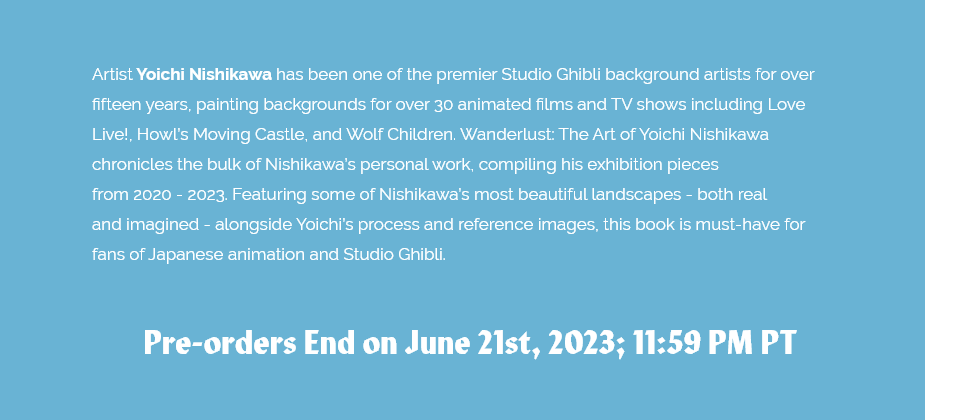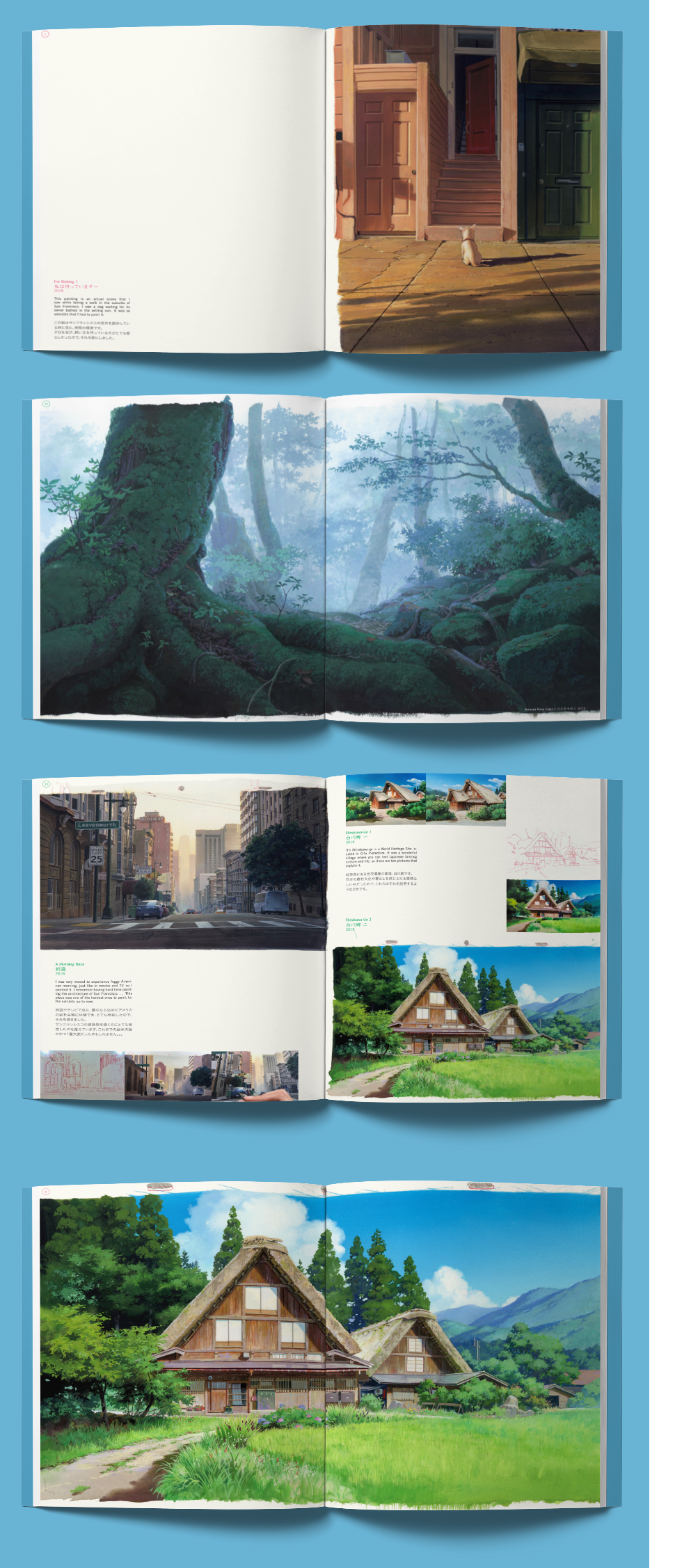 Size: 8.3 x 11.7 in (210 x 297 mm)
Exterior: The cover will be a gorgeous softcover - more details coming soon!
Interior: Wanderlust will be printed on high quality, uncoated paper, perfectly suited to Yoichi's naturalistic style.

Books will be shipped out or available for pickup in mid- to late October. As soon as your order is shipped, you will receive an email with a summary and tracking number. If you select the "pick up" option at checkout, we will email you as soon as the book is available.


Gallery Nucleus is able to ship worldwide (except, at the moment, Russia and Ukraine). Select your package option, enter your shipping information, and our website will automatically apply your shipping costs. Unforeseen delays that are out of our control can occur during delivery, but we will provide you with any fulfillment updates to keep you in the loop. Once shipped, book packages should reach you in 10–15 working days. Please allow an additional two weeks after receiving notice of delivery before checking up on your package. We will be doing our best to make sure everything gets to you on time!