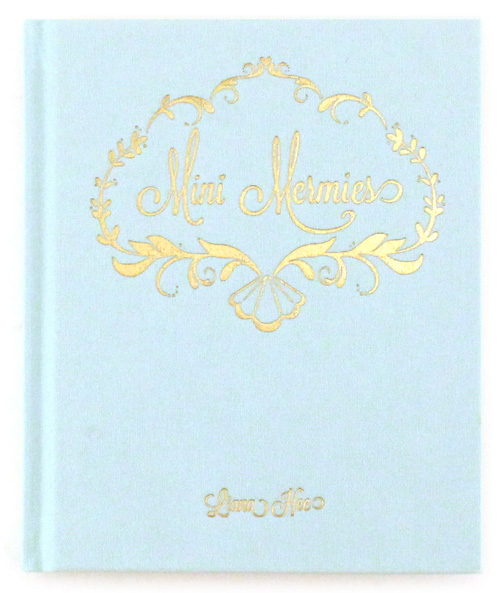 Mini Mermies
If you would like us to stock more of this item, please contact us. Note that we may not be able to re-stock all items.
Artist:
Liana Hee
Height:
6.25" (15.88 cm)
Width:
5.0" (12.7 cm)
ISBN:
9781532302985
Pages:
134
Features:
Hardcover
Limited Edition
Signed

Dive in to the dreamy gouache paintings of Liana Hee's gorgeous mermaids. 134-fully colored illustrations and photographs of her mermaids is beautifully hardbound in seafoam green linen fabric and decorated with gold foil for the title. Each book is signed and doodled by Liana herself.

About the artist:
Liana Hee is an animation artist hailing from the Bay Area. She worked at Nickelodeon Animation Studios on Shimmer & Shine. Liana gained popularity through sharing her personal work online and has been featured in numerous galleries including yours truly.
MORE VIEWS
---