Warrior Painters Group Exhibition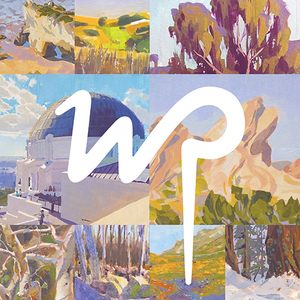 Warrior Painters Group Exhibition
November 2, 2019 - November 10, 2019
Opening Reception / Nov 2, 6:00PM - 9:00PM


share this event
Simultaneously featured in our Main Gallery:

A Solo Exhibition with Nathan Fowkes
November 2, 2019 - November 17, 2019
Opening Reception / Nov 2, 6:00PM - 9:00PM


view pieces
share this event
Gallery Nucleus is proud to present a wonderful group show curated by The Warrior Painters, an unstopable collective of artists who gather every weekend to paint in plein-air. Each artist brings a unique interpretation of both familiar and faraway locations in this diverse collection of paintings.
ABOUT THE WARRIOR PAINTERS
The Warrior Painters began in 2016 as a plein-air painting group where animation professionals could unplug from their digital workstations and paint weekly all over Los Angeles. The group has grown to encompass painters of all ages and backgrounds and has an active Facebook community of over 1700 members. The group has hosted over 160 sessions in Los Angeles and recently started a second branch in the Bay Area. The Warrior Painters also host the month-long Plein-Airpril challenge every April with participants from all over the world.


The Warrior Painters will also be extending an invitation to join their ranks by inviting guests of their opening reception to paint with them! Several of the artists will be in attendence to give live painting demonstrations, and everyone is encouraged to bring their paints and join the fun! There will also be a demonstration of the new painting app Heavypaint from its creator, Vaughan Ling.
OPENING RECEPTION
November 2nd, 6 pm - 9 pm
Free and open to the public, no RSVP needed
Refreshments served
Several members of the Warrior Painters will be in attendence
Live painting demonstrations
Live demonstration of the painting app Heavypaint - come learn how to paint wherever you are whenever you want, just using your phone!