Wholly Holy: De'Von Stubblefield Solo Exhibition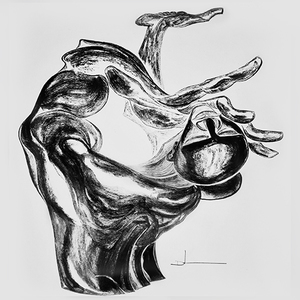 Wholly Holy: De'Von Stubblefield Solo Exhibition
October 12, 2019 - October 27, 2019
Opening Reception / Oct 12, 6:00PM - 9:00PM
23 days away

add to calendar (.ics)
share this event
Simultaneously featured in our Atrium Gallery:

Nicolas Nemiri Solo Exhibition
October 12, 2019 - October 27, 2019
Opening Reception / Oct 12, 6:00PM - 9:00PM
23 days away

view pieces
add to calendar (.ics)
share this event
A solo exhibition with De'Von Stubblefield. This body of work is inspired by his relationship with Jesus.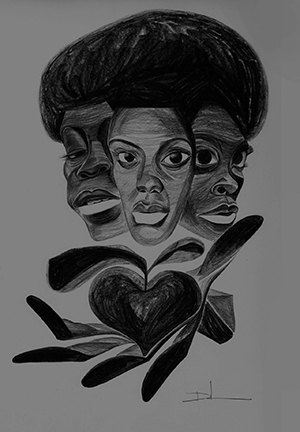 ABOUT DE'VON STUBBLEFIELD
Graduated California Institute of the Arts majoring in Character Animation (BFA)
Pixar: (Character Designer/Sketch Artist) on various projects including Coco, Incredibles 2, Onward, and Soul
Walt Disney Animation Studios: (Character Designer/Sketch Artist) on Moana
"My vision is to give something authentic while sharing my visual exploration process with others. God inspires a deep feeling of home in me, feelings that are reminiscent of Eden. In Jesus I find that God allowed his home to be planted with and in us. This feeling is indescribable, but I hope to share a glimpse as I grow and express myself."
More about De'Von HERE