Everyday Magic with Crowded Teeth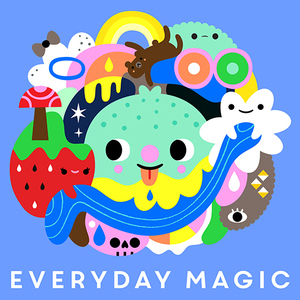 Everyday Magic with Crowded Teeth
September 29, 2018 - October 14, 2018
Opening Reception / Sep 29, 6:00PM - 9:00PM


view pieces
view photos
share this event
Nucleus is excited to host an exhibition featuring and co-curated with Crowded Teeth!
"Everyday Magic" is a collection of what a whimsical slice in an ordinary life could be.
Featuring all new originals by Crowded Teeth and art from:
Andrew Kolb
Cuddly Rigor Mortis
KiraKiraDoodles
Jared Andrew Schorr
Little Friends of Printmaking
Naoshi
Megan Hughes
Leslie Strock
Opening Reception Highglights
Meet Crowded Teeth
Photo op area with Crowded Teeth's cut out installations
FREE refreshments
FREE Admissions
No RSVP necessary
Event Exclusives
---
Frankie's Magical Day
Crowded Teeth
$12.95
Out of Stock Restock It!