Chunks of Life (Mike Mitchell Exhibition)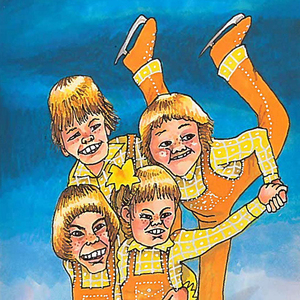 Chunks of Life (Mike Mitchell Exhibition)
July 15, 2017 - July 30, 2017
Opening Reception / Jul 29, 6:00PM - 9:00PM


view pieces
share this event
Simultaneously featured in our Main Gallery:

Holly's Day at the Pool: Benson Shum Exhibition/Signing
July 15, 2017 - July 30, 2017
Opening Reception / Jul 15, 2:00PM - 5:00PM


view pieces
share this event
Film Director Mike Mitchell will be exhibiting his personal illustrations of various people from found photos.
Not quite caricature, not quite slice of life drawings; these images exist in a grey area between parodied character studies and endearing portraiture.
Mike will be in attendance for a Closing Reception on July 29, from 6 - 9pm


About Mike Mitchell:

Mike Mitchell was born in Oklahoma city. He graduated from Putnam City North High School, having been deeply involved with their arts programs. He then left behind his small town and moved to Los Angeles to attend the California Institute of the Arts. During his time in college, animators were in high demand. This led him into television, working for distinguished film makers such as Tim Burton and Spike Jonze.
Some films Mike has directed:
The Lego Movie Sequel
Trolls
The SpongeBob Movie: Sponge Out of Water (live-action sequences)
Alvin and the Chipmunks: Chipwrecked
Shrek Forever After
Sky High
Deuce Bigalow: Male Gigolo