The Art of Guardians of the Galaxy Vol 2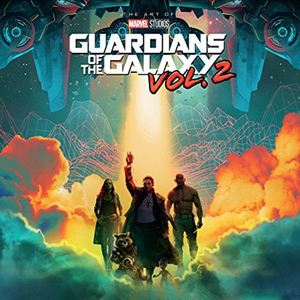 The Art of Guardians of the Galaxy Vol 2
May 13, 2017 - May 14, 2017
Opening Reception / May 13, 2:00PM - 5:00PM


view pieces
share this event
Admission:
FREE with the purchase of an Art of Guardians Vol 2 book or Guardians print or $5 without purchase.
(For those who purchased pre-order ticket online, you will receive a $5 credit upon purchase of your book/print in store)
Gallery Nucleus welcomes select artists from Guardians of the Galaxy Vol 2. Join us on May 13th from 2:00 - 5:00 pm as the artists give us a behind the scenes look at the development of this exciting new film.

On display and available for sale will be select framed and signed reproductions of concept art by the concept artists.

Attendees will be entered into a raffle to win free Guardians of the Galaxy Vol 2 related prizes.

Featured Panelists / Artists:
Andy Park- Visual Development Supervisor
Anthony Francisco- Concept Artist
Jackson Sze- Concept Artist
Jacob Johnston- Visual Development Producer
Jerad Marantz- Concept Artist
Kevin Chen- Concept Artist
Rodney Fuentebella- Concept Artist
Sam Michlap - Concept Artist


Event Schedule:
2:00 - 3:00 Artist Discussion Panel
3:00 - 3:30 Q & A
3:40 - 4:00 Intermission
4:00 - 5:00 Book Signing


Event Guidelines
General Admission Pre-sale ticket holders are guaranteed entrance.

Non-ticket holders ARE NOT guaranteed entrance if the event is sold out. We have a limited capacity in the gallery and cannot guarantee entrance for non-ticket holders.

Due to time constraints, each attendee is allowed only 2 signing items per person. Artists will not be doing sketches.

If you do not purchase a book from us for signing, and you bring your own book, then an outside signing fee of $10 will be charged at the door.

ALL SALES ARE FINAL. No refunds will be given if you cannot make the event.


© 2017 Marvel