Tale As Old As Time: Beauty and the Beast Panel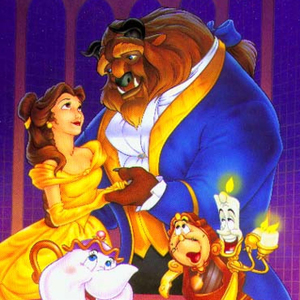 Tale As Old As Time: Beauty and the Beast Panel
March 25, 2017
Opening Reception / Mar 25, 2:00PM - 4:00PM


view photos
share this event
To celebrate the legacy of Disney's classic animated tale Beauty and the Beast, Nucleus has invited the veteran animators and artists who worked on the film to talk about their experiences. Come hear these amazing guests as they share stories and discuss their development work from behind-the-scenes. Bring your questions for the Q&A session!


Featured Panelists:
Charles Solomon - Author
Don Hahn - Producer
Gary Trousdale - Director
Roger Allers - Story Supervisor
James Baxter - Supervising Animator (Belle)
Andreas Deja - Supervising Animator (Gaston)
...more to be announced! Panelists may be subject to change
Event Guidelines:
Tickets will go on sale 10:00 AM (PST) Saturday March 4th.
Pre-sale ticket holders are guaranteed entrance and a signed book.
Non-ticket holders ARE NOT guaranteed entrance if the event is sold out. We have a limited capacity in the gallery and cannot guarantee entrance for non-ticket holders.
Attendees can pick up the signed copy of their book upon exit
Due to all books being signed before the event, outside items will not be available for signing.
ALL SALES ARE FINAL. No refunds will be given if you cannot make the event.
*Attendees must email us their questions by March 23 to info@gallerynucleus.com (subject: Tale as Old as Time questions)
Event Schedule:
1:30 - 2:00: Seating begins (signed books given on entry)
2:00 - 3:00 Artist Discussion Panel
3:00 - 3:30 Break
3:30 - 4:00 Q & A

Tickets go on sale March 4 @ 10AM PST on this page w/ a signed book option of Tale As Old As Time: The Art and Making of Disney's Beauty and the Beast.