The Art of Aqualumina is both a 100+ page illustration collection and a gallery exhibit, condensed from works from over 300 artists worldwide, collected over a 2-year period. Fans are invited to come and meet with the artists, attend panels, and pick up their merchandise.
Water is the common bond that unites all living things on the most atomic level—artists were invited to create works that celebrate and explore the different facades of the building-block that jump-started life as we know it. From killer mermaids to adorable juice boxes, the artworks received were absolutely stunning and creative to the core!
To commemorate two years of hard work and beautiful creations, we are featuring a selection from Aqualumina's massive collection in this year's gallery and publication.
To see a sneak-peak of all the going-ons here at Aqualumina, find us at #Aqualumina on Twitter, Facebook, Tumblr and Instagram!
Facebook: https://www.facebook.com/aqualumina.org/
Kickstarter: https://www.kickstarter.com/projects/aqualumina/art-of-aqualumina
Twitter:https://twitter.com/aqualumina_org
Website: aqualumina.org
The Book
The Aqualumina Artbook is concentrated creative goodness: Condensed to over 100 pages, formatted to professional perfection, and featuring full-size illustrations, tutorial and walk-throughs, and a treasury of concept snapshots.
The best part? This is a not-for-profit project, so all the funds raised through Kickstarter will be put into making the gallery as stunning as possible, putting out more content, and compensating the artists and participants who have worked so hard to make this project a reality. All of the artworks and merchandise featured in the packages were designed and selected with the greatest attention and care, so reserve a copy and be a part of the new wave of artists and art appreciators to reinvent art to inspire more beauty in the world!
The Project
780 million people - about one in nine - lack access to safe water; 2.5 billion people lack access to a toilet. Water.Org is dedicated to bringing safe water and sanitatio nto those in need by revolutionizing the wtaer sector; through empowering the local community and creating sustainable financial solutions like WaterCredit, Water.org is changing the world, one droplet at a time.
Created by the team who brought you Kingdom-Carousel, Aqualumina is an open project aimed to provide artists with a simple, no-hassle platform to produce content and value for causes we all care about. Whether it be a 10-minute pen sketch, a short story, or a full-scale painting, Aqualumina will help artists turn their creations into tangible good vibes in the world. With official endorsement from Water.org, everything we do will contribute to helping people around the world gain access to potable water and sanitation.
On each of the project's social media platforms, the Aqualumina team is constantly posting new inspirations, original artworks, and creative challenges for artists and followers to enjoy and partake in.


The Artists:
Over 300 artists around the world have now signed up to join Aqualumina, and have been contributing to the growth of the project by submitting unique artworks—all threaded by a common theme, water. Here is a list of artists to be exhibited at the gallery:
Beverly Chen
Julie Benbassat
Lois van Baarle
Maggie Chiang
Anna Dittmann
Ha Gyung Lee
Suzette Pineda Félix
Maghfira Ramadhanti
Teny Issakhanian
Rebecca Shieh
Leonardo Santamaria
Iily Van
Celine Kim
Carolyn Gan
Grace Kum
Malisa Suchanya
Jade Mosch
Julie Aubry
Karla Rodriguez
Leah Artwick
Renée Park
Louie Zong
Monica Esquivel
Elda The
Punziella
An Lu
Lishtar
Allison Lesch
Diian Permatasare
Chen Huang
Cathy Tran
BWusagi
Lévannah Rauzada
Ejiwa Ebenebe
Justine Q. Frany
Grace Yip
Carlyn Lim
Marta Pate
Lisa Buijteweg
Dea Angelica Koewandhono
Kel Ho
Genice Chan
Vivian Zou
Kirstie Marice H. Fontiveros
Caitlin Ono
Teh Shuk Ling
Na Young Irene Lee
Agnes Wiguna
Vi
Teresa Kitono
Amy Phuong Anh Nguyen
Katherina Khudiakova
Leila Rose Salm
Natalia Pierandrei
Justine Lerma
Terrie Shum
Ian Olympia
Xinwei Huang
Agnes Kwon
Inka Irina
han chen
Nina Listyani
Jennee Yang
Tiffany Hayashi
Amanda Schank
Bao Pham
Caring Wong
Charlie Bowater
Ein Lee
Electroillusion
Ellen Shi
Hangmoon
Iya Chen
Loika
Mikee Atendido
Negshin
Sarah Webb
Six
Valentina Remenar
Zhang Jingyao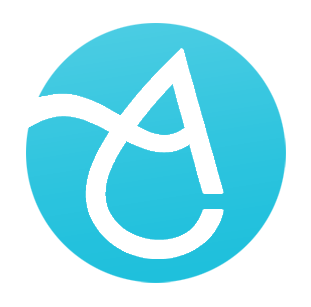 Event image created by

Kirstie Marice H. Fontiveros