Line Weight II: An Exploration of Line Work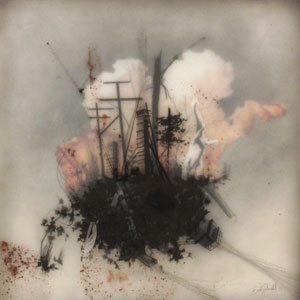 Line Weight II: An Exploration of Line Work
February 4, 2012 - February 26, 2012
Opening Reception / Feb 4, 7:00PM - 10:00PM


view pieces
share this event
Simultaneously featured in our Atrium Gallery:
Carved Complexities: Works Cut from Paper
February 4, 2012 - February 26, 2012
Opening Reception / Feb 4, 7:00PM - 10:00PM


view pieces
view photos
share this event
The element of line is perhaps both the most basic yet most limitless of all of the elements of art. It communicates emotion to us through its character, direction, implication and value. It can stand alone or even combine with others to create intricate patterns and textures.
Gallery Nucleus is proud to reprise its exhibition,
Line Weight.
This second installment welcomes a new roster of widely diverse and notable talents exploring the versatility of "the line" in compelling ways.
Exhibiting Artists Include:
Allen Williams
Brooks Salzwedel

Caitlin Hackett

Greg Ruth
Jaime Zollars
Josh Cochran
Leif Parsons
Lux Xzymhr
Raymond Lemstra

Robert Valley
So Youn Lee
Fraternitatis II
by Raymond Lemstra
The Dinner Party
by Josh Cochran & Leif Parsons
(
Larger Image
)
Above images by Brooks Salzwedel, Greg Ruth, and So Youn Lee