Critical Role Presents: The Art of Exandria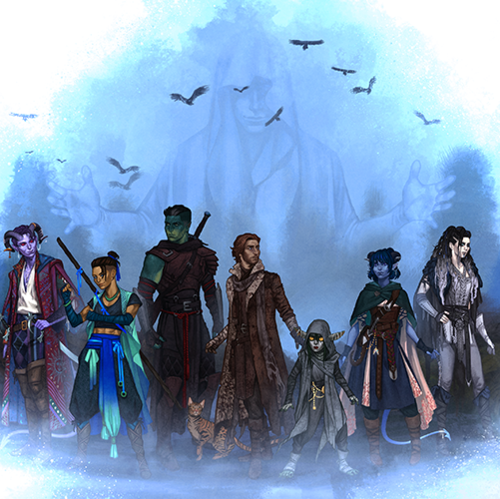 January 18, 2019 - January 20, 2019
GALLERY HOURS:
Friday, January 18th 7pm - 11pm (Opening Reception)
Saturday, January 19th 12pm - 8pm
Sunday, January 20th 12pm - 8pm
Join us January 18th - January 20th for our very first art show, which features some of the amazing art created by the Critical Role community. Each piece was carefully curated by the cast of Critical Role and includes pieces from Vox Machina and Tal'Dorei, as well as the Mighty Nein and Wildemount.
Our opening reception is on Friday, January 18th from 7pm - 11pm. This all-ages event is completely free but a RSVP is required for the opening reception.
If you can't make our opening reception, you can still visit the Art of Exandria exhibit at Nucleus Art Gallery on Saturday, January 19th and Sunday, January 20th during the hours listed above (which is also completely free!). A RSVP is not required if you visit our exhibit on Saturday or Sunday.
Special thanks to our official Mighty Nein artist, Arianna Orner (@ornerine) for creating our thumbnail art.
No event pieces are currently available to display.