Lined in Lead: Works In Graphite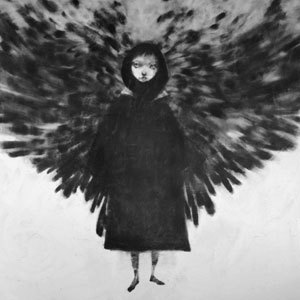 April 13, 2013 - April 28, 2013
Apr 13,
6:00PM - 9:00PM
Too often graphite is reserved for preliminary sketches or compositional studies, but the medium possesses every facet necessary to fully realize an inspiring finished work of art. Its simplicity is sublime and its versatility exciting.
Nucleus welcomes an impressive roster of talent known for their marks made in the medium. Beyond the expert technique employed, this stunning collection is proof that graphite work can stir the soul. Some works embrace tranquility, while others are disquieting. Some are hauntingly poetic, while still others evoke a primal urge, but all featured works captivate through a manner that no other medium can convey.
Just Announced!
Artist Wesley Burt will be drawing live (7:30 to 8:30). The drawing will be up for auction online during the opening reception.
View Online Auction Here
Exhibiting Artists:


Wesley Burt
*
Alexandre Day

Andrew Hem
*
Rodrigo Luff
Soey Milk
*
Keita Morimoto
Karla Ortiz
*
João Ruas
*
Brooks Salzwedel
Barron Storey

Edwin Ushiro
*

Allen Williams
*
Michael Zulli
*Attending the opening reception
Tree of Tales
by Allen Williams
Mensajeros
by Karla Ortiz
Untitled (Blue/Orange)
by Brooks Salzwedel
Nectar
by Rodrigo Luff
Le Sacre Du Printemps XIII: Despair | João Ruas | Graphite on paper, vellum, and acetate | 15" x 9"
Top images by Alexandre Day, Soey Milk, and João Ruas
Some artwork may be paid for in installments. Please for details.