Character & Creature Sculpture Seminar w/ Jordu Schell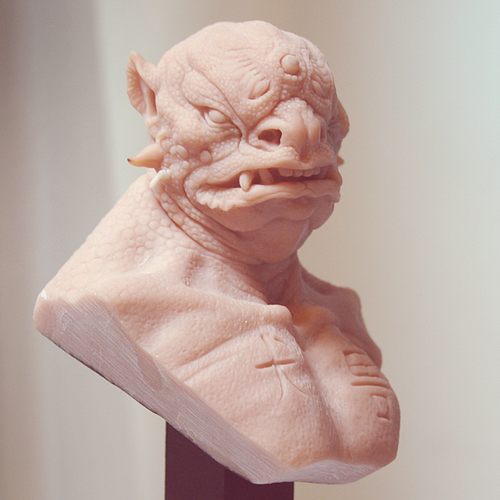 August 22, 2010
Aug 22,
11:00AM - 4:00PM
Nucleus is pleased to have back in our gallery the talented, humorous, fine art sculptor and creature designer, Jordu Schell for this rare one day sculpture course. Students will gain substantial insight and a small intro of the content taught in his regular 5 week courses. Sign up early, seats are limited.
Highlights include:
-A slide show lecture
-A sculpting demonstration
-Discussion of the tools used and the effects business
-Q and A session
Check out some of his past works exhibited at Nucleus
HERE

Jordu Bio:
Schell Sculpture Studio offers the finest creature and character design available anywhere. The studio has been providing concept art in the industry for over ten years, and owner and head designer Jordu Schell has been in the film and television industry since 1987. His talent as a designer and sculptor is world renowned, and his credits include: "Avatar", "The Chronicles of Narnia: Prince Caspian", "300", "Hellboy", "Aliens vs. Predator – Requiem", "Men in Black", "The Mist", "Batman Returns", "Edward Scissorhands", "Alien: Resurrection", "The X-Files Movie", "Predator II", "Galaxy Quest", "Evolution", "Babylon 5-The Series" (on which he designed an emmy award-winning creature make-up and the first fully digital creature for a television series), and many more.
Schell Sculpture Studio is a full service sculpture and design facility with a wealth of talent to match the need of any project. Our studio specializes in creature and character design, props, prototypes for toys and model kits, general special effects work, and creature design classes.
www.schellstudio.com