Visit our

shop & gallery (12pm - 8pm daily, closed on Mondays)
Art of 'Alice in Wonderland' Panel / Artists Signing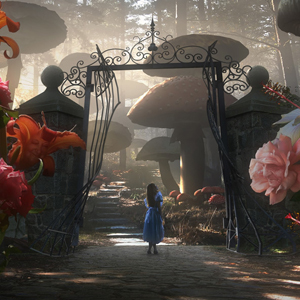 March 13, 2010
Mar 13,
1:00PM - 5:00PM
We are very pleased to welcome the creative talents from Disney Studio's much anticipated 'Alice in Wonderland' film for a very special, one-time only presentation and Q & A regarding their work to the Tim Burton film.
Be the first to own the 'Art of' book, 'Alice in Wonderland: A Visual Companion' before it's release date (March 30), and have it signed!
Speakers in attendance include:
Dylan Cole (Concept Artist)
Michael Kutsche (Character Designer)
Scott Lukowski (Concept Artist)
Steven Messing (Concept Artist)
Daphne Yap (Concept Artist)
Christian Gossett (3-D Concept Artist)
Jim McPherson (3-D Concept Artist)
Please check back for updated list of speakers.
No event pieces are currently available to display.