FREE SHIPPING ON DOMESTIC ORDERS OVER $75 (excludes framed exhibition art)
47th Annual Illustration West Exhibition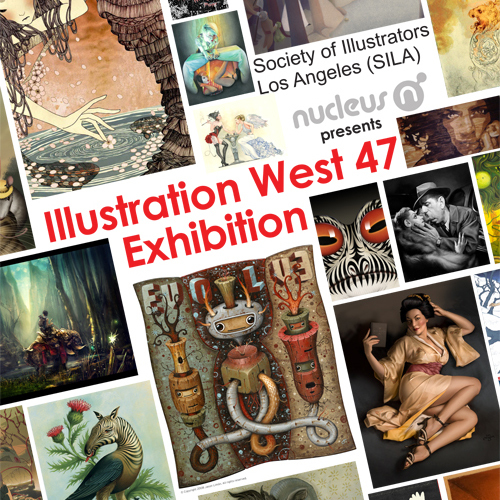 March 28, 2009 - April 3, 2009
Mar 28,
6:00PM - 10:00PM

Gallery Nucleus and SILA present an exhibition of juried works by established and emerging artists chosen for Illustration West 47 Competition. Over 90 artists from all over the world will participate in this exhibit. Over 140 artworks will show that indeed this is an exciting era for Illustration, and allows the general public to see various ways the term can be interpreted and reinvented.
Be sure to join us on opening night when we announce the winners for Joseph Morgan Henninger Award (Best of Show) and the Patrick Nagel Award (For Excellence).
Winning entries were selected by a panel of renowned illustrators and art directors.
Categories for submissions include:
Graphic Novels
Self Promotion
Gallery
Children's Market
Advertising
Entertainment
Editorial
Book
Institutional
Student
No event pieces are currently available to display.