Visual Storytelling: Lessons from Back to the Future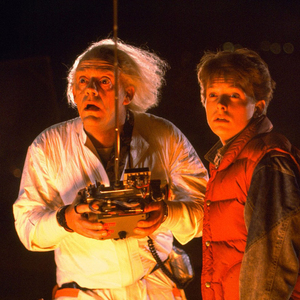 Visual Storytelling: Lessons from Back to the Future
January 26, 2013
Opening Reception / Jan 26, 1:00PM - 5:00PM


share this event
We are excited to announce this new workshop by Marshall Vandruff on Visual Storytelling.
This 4-hour analytical screening includes lessons for story crafters of all media. Marshall will explain basic story structure, show the value of setups and payoffs, and chart the 100+ story points to demonstrate the power of character choices and reversals that make Back to the Future a compelling and satisfying story.
Marshall will stop and start the film several times to offer lessons, so students should see the movie before attending class.
Only note taking materials required.
Admission: $80
(includes admission to Kazu Kibuishi's Daisy Kutter Kickstarter Panel/Exhibition)
Stay after class for
Kazu Kibuishi's Daisy Kutter Exhibition/Artist Panel
where he will discuss his creation of the book and some kickstarter wisdom. Panel starts at 6pm