San Diego Comic Con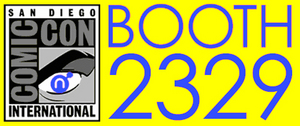 San Diego Comic Con
July 23, 2009 - July 26, 2009


share this event
Nucleus will once again be at the San Diego Comic Con. This will be our 5th year and this year we will be sharing an island with the always wonderful Flight Comics crew.

Featured Products:

-New Angry Little Girl Totes
-New exclusive artists prints
-New artist series shirts
-Rare International art books on academic drawing and painting


Guest artists booth apperances:

-Frank Stockton
-Mari Inukai
-Edwin Ushiro
-Israel Sanchez
-Kazu Kibuishi
-Scott Campbell

Schedules and more names to be listed at our booth.