Nice Guy t-shirt debut with Wong Fu Productions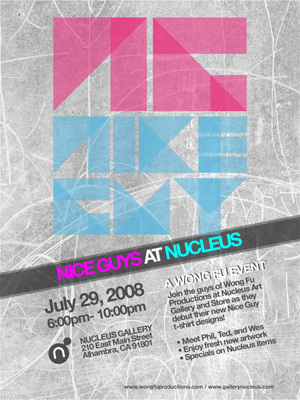 Nice Guy t-shirt debut with Wong Fu Productions
July 29, 2008
Opening Reception / Jul 29, 6:00PM - 10:00PM


view photos
share this event
For one-night only, the guys from Wong Fu Productions will be debuting their new line of Nice Guy t-shirts, and we're helping them celebrate!
Meet Philip, Wesley, and Ted as they chat with fans, sign shirts, and talk about future projects!

Be the first to see their new t-shirt line!
There will also be specials and discounts on t-shirts and other items in our store!