Previous Piece Line of Style: Fashion Illustration Spanning the Globe (All) Next Piece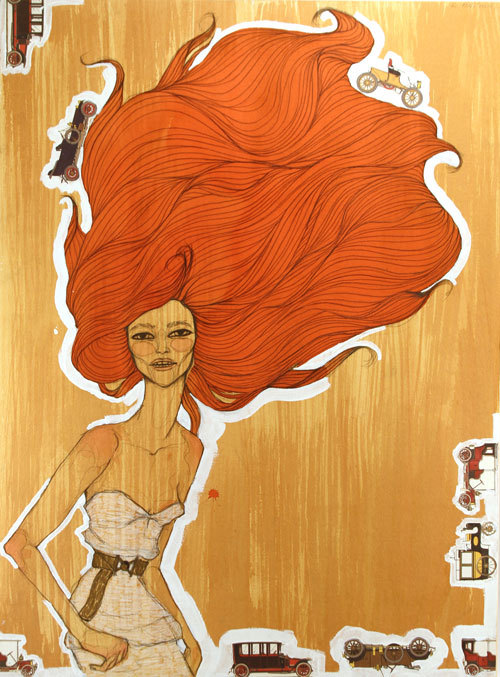 Beep Beep, I'm Running Late!
Share this Item
Art Height:
28.7" (72.9 cm)
Art Width:
21.2" (53.85 cm)
Art Depth:
1.2" (3.05 cm)
Medium:
Watercolour, pencil and collage
More Views
Options
Born in 1983, La Serena, Chile. Binvignat now works in Barcelona, Spain. Having studied Fine Arts for almost 2 years in the Universidad Catolica de Chile, she transferred in 2003 to Dominican Republic to study in La Escuela de Diseño de Altos de Chavon, affiliate to Parsons School of Design. After two years there she completed and AAS in Fashion Design. Later, finishing her degree, in Istituto Europeo di Design in Barcelona, Spain. During 2008, while working in Fashion Design and Illustration, she completes a Creative Illustration Postgrade in Eina, Escola de Disseny I Art in Barcelona.