10
days left to order and receive your domestic shipments by Christmas!
3
days left to order and receive your international shipments by Christmas! Please email us for international shipping after December 10
Previous Piece Line of Style: Fashion Illustration Spanning the Globe (All) Next Piece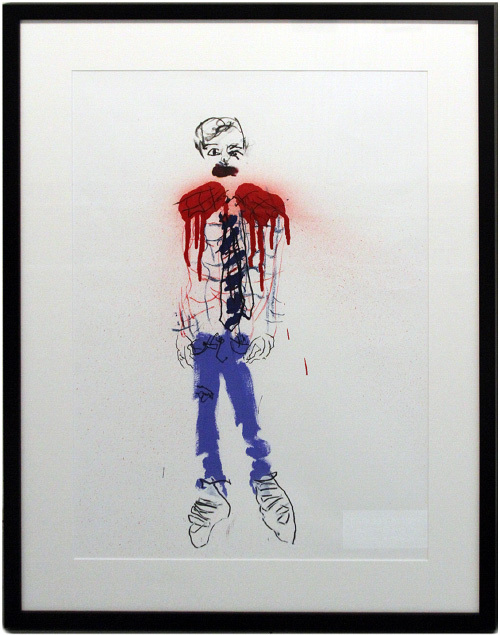 Kris Van Assche Fall-Winter 2008-2009 Fashion Show Backstage Action Drawing
Share this Item
Art Height:
27.6" (70.1 cm)
Art Width:
19.7" (50.04 cm)
Frame Height:
32.0" (81.28 cm)
Frame Width:
25.0" (63.5 cm)
More Views
Options
Jarno Kettunen is intrigued by high fashion, luxury, music, and popular culture. As a warmly welcomed guest in these worlds, he translates his observations directly to wild and expressive drawings. Kettunen's highly personal style of drawing is inspired by the techniques of fine arts such as (neo)expressionism. Jarno Kettunen is most known for his action drawings, which he makes directly at the back stage of fashion shows, concerts, etc. or as a performance in front of the audience. These spontaneous sketch like drawings describe the mood and energy of high fashion collections or rock concerts in an expressive manner. After making live action drawings at fashion shows such as Jean Paul Gaultier and Dior Homme, Kettunen's drawings have been in increasing demand in the worlds of high fashion, music and popular culture.