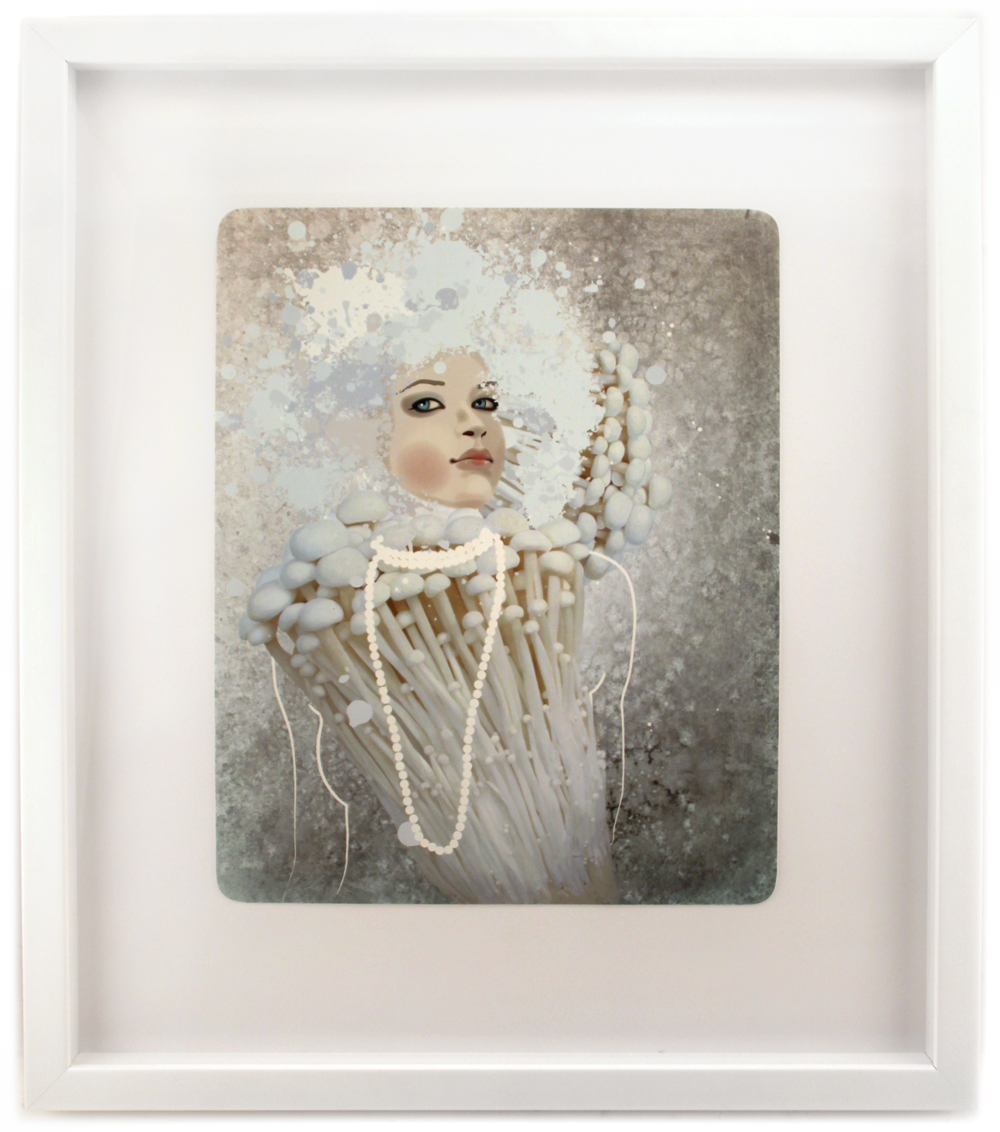 Enoki
If you are interested in a print of this piece, please click here.
Artist:
Oksana Badrak
Exhibition:
Curiouser and Curiouser
Art Height:
14.0" (35.56 cm)
Art Width:
11.0" (27.94 cm)
Frame Height:
21.25" (53.98 cm)
Frame Width:
18.25" (46.36 cm)
Medium:
Oil on treated giclee
Features:
Framed
Signed

Year:
2009
Born and raised in Russia, Oksana Badrack moved with her parents to the United States as a young girl. Growing up in an heavily theater influenced environment that stimulated creativity, Oksana was constantly surrounded with objects of fantasy and the unusual. These nostalgic elements can be fashionably seen in her surrealistic style of art that blurs the lines between the realistic and the imagined. Inspired by Alice in Wonderland, Enoki exemplifies Oksana's unique style and brings to life her fantastical imagination.
If you are interested in Enoki giclees, please link
here
.
MORE VIEWS
---