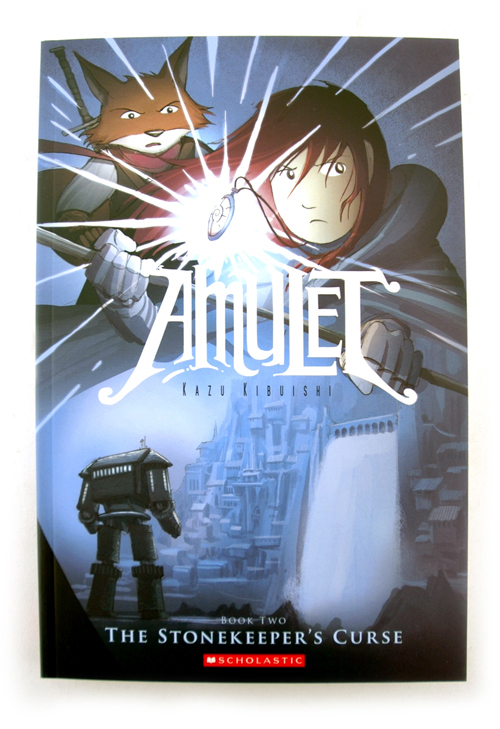 Amulet #2: The Stonekeeper's Curse
Share this Item
Graphic novel star Kazu Kibuishi returns with his mysterious world full of new allies . . . and old enemies!
Emily and Navin's mother is still in a coma from the arachnopod's poison, and there's only one place to find help: Kanalis, the bustling, beautiful city of waterfalls. But when Em, her brother, and Miskit and the rest of the robotic crew aboard the walking house reach the city, they quickly realize that seeking help is looking for trouble, dangerous trouble.
More Views
Options
If you would like us to stock more of this item, please contact us. Note that we may not be able to re-stock all items.
You may also consider...