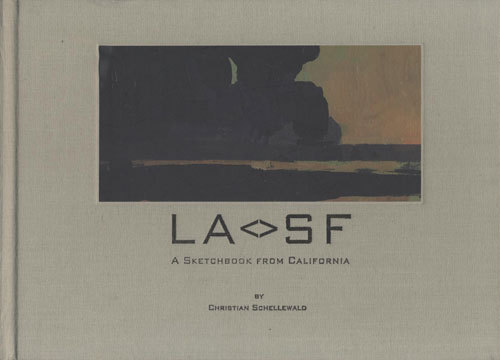 LA<>SF - A Sketchbook from California
Share this Item
Author:
Christian Schellewald
"You find yourself drifting when you become aware of the arrangement of trees behind a freeway sound barrier, when you wait for the container ship to disappear beyond the horizon, when you sit and listen to the ambient noise of distant traffic, unconcerned that most people would consider this a waste of time."

From the moments described above, emerges a captivating sketchbook from Christian Schellewald. Art Director Schellewald has taken time from the world of entertainment design to create vignettes that capture his everyday observations of living in California, specifically Los Angeles and San Francisco. When viewing such delicate yet compelling sketches, one feels as though his memories are theirs while they travel between these two cities through his eyes and artwork.
More Views
Options
If you would like us to stock more of this item, please contact us. Note that we may not be able to re-stock all items.
You may also consider...