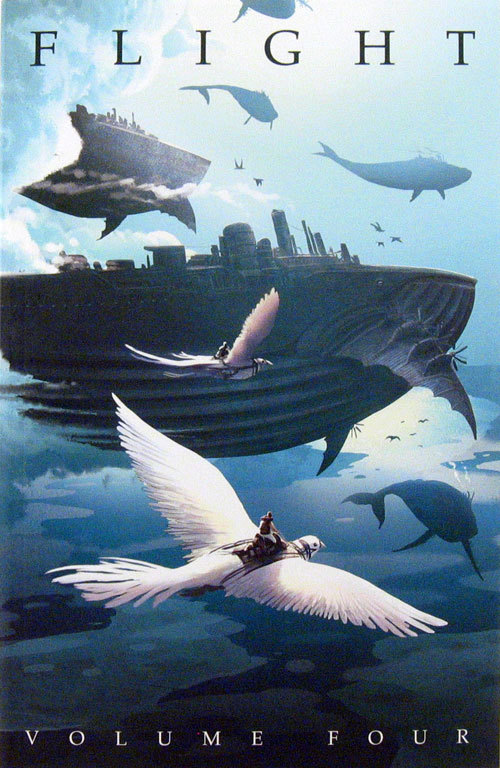 Flight 4
Share this Item
A full-color graphic anthology of short stories by some of the hottest creators in the field, FLIGHT, Volume Four is the newest addition to a great success story in graphic novel publishing.

Since 2004, when the first Volume of Flight burst on the scene, the publication of subsequent volumes has become a highly anticipated annual event. Artists are constantly contacting Kibuishi (the editor of the Flight volumes and himself a contributor), asking to be included in the next volume of Flight. So it's no wonder Flight has ascended so rapidly in the graphic novel universe, becoming a fan favorite and developing a rabid following. Each contributor's story in the anthology represents a labor of love, and that fact shines through in the overall quality of the series.
More Views
Options
You may also consider...