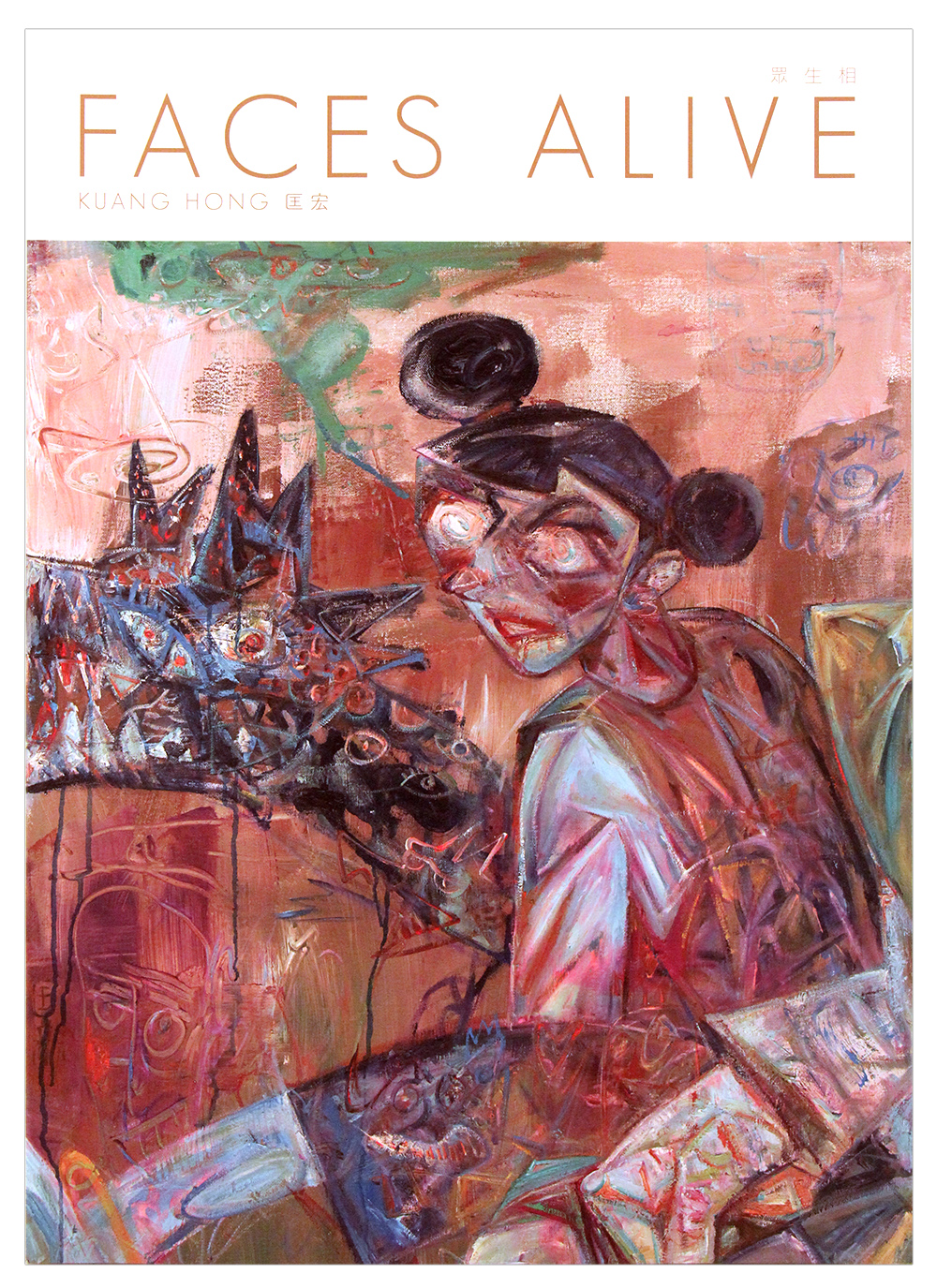 Faces Alive by Kuanghong Noah
| | |
| --- | --- |
| Artist: | Zeen Chin |
| Height: | 14.0" (35.56 cm) |
| Width: | 10.0" (25.4 cm) |
| Pages: | 80 |
Kuang Hong, Hunan province, China.

His artistic life began with graffiti on the wall by pencils when he was just two years old. Since then, his life experience has always been inextricably linked with painting. Thanks to the fact that he has never been trained within the conventional art education system, he is able to maintain an open and unrestrained mind on creative exploration, and gradually developed an audacious artistic insight as well as a creative style like no others through continuous self-learning.

He formally began his career as a CG practitioner in 2000. It took him 9 years to make his way from a junior Children's book illustrator to became art director in one of the top international art studios. He resigned from his fulltime job in 2010 and became a freelance artist. In 2011 returned to drawing on paper after many years; in 2012, he switched to easel painting and integrated material painting. His keen interest on art and philosophy never abate, as reflected by his continuous exploration of the relationship between individuals and society. Eventually he brought these experiences and insights to the canvas with a unique perspective and creative techniques, and this is the origin of his artic series "Faces Alive".
MORE VIEWS
---