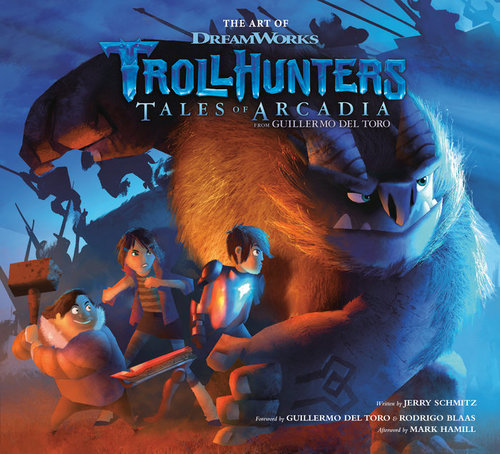 The Art of Trollhunters
Share this Item
Features:
Hardcover
Signed

Signed Pre-Orders are reserved for customers who are unable to attend the Art of Trollhunters: Tales of Arcadia panel & signing. Please allow 3 - 5 busines days of shipping & handling after Aug. 10. For more info on the event, click here:

Concept art and creator commentary from Academy Award Winner Guillermo del Toro and the talented minds behind the Emmy® Award-winning animated series!
Dark Horse Books and DreamWorks Animation have crossed Arcadia Oaks, the Troll Market, and the Darklands to bring you the definitive chronicle of the making of
Trollhunters.
Including hundreds of pieces of never-before-seen concept art and exclusive artists' commentary, this masterfully designed and gorgeously printed volume offers readers the chance to take in the magic of these fantastical worlds and unforgettable characters like never before!
More Views
Options
If you would like us to stock more of this item, please contact us. Note that we may not be able to re-stock all items.
You may also consider...