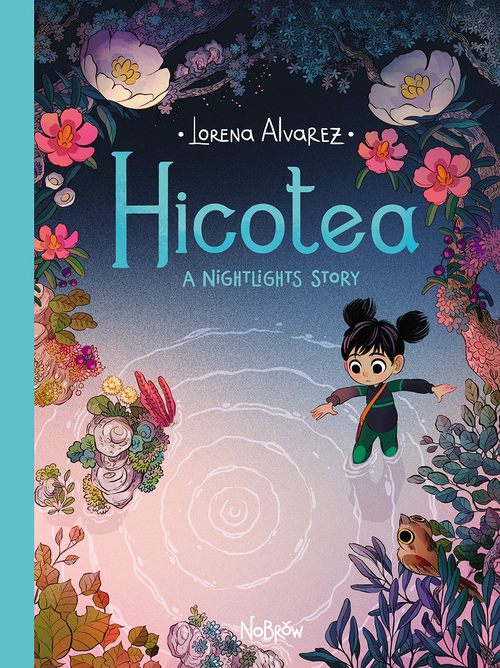 Hicotea
Share this Item
Features:
Hardcover
Limited Edition
Signed

Pre-Order Signed Copies will be available after the Hicotea Book Signing/Exhibition by Lorena Alvarez. Please allow 3 - 5 business days for shipping & handling. No pick-ups please.

While supplies last, each copy of Hicotea will come with a No Brow exclusive signed book plate.


Raina Telgemeier meets Miyazaki with a Latin American twist in this mesmerizing follow-up to the best-selling children's graphic novel
Nightlights
. Lorena Alvarez's spunky heroine Sandy returns to explore a magical new dimension.
On a school field trip to the river, Sandy wanders away from her classmates and discovers an empty turtle shell. Peeking through the dark hole, she suddenly finds herself within a magical realm. Filled with sculptures, paintings and books, the turtle's shell is a museum of the natural world. But one painting is incomplete, and the turtle needs Sandy's help to finish it.
More Views
Options
If you would like us to stock more of this item, please contact us. Note that we may not be able to re-stock all items.
You may also consider...