3
days left to order and receive your domestic shipments by Christmas!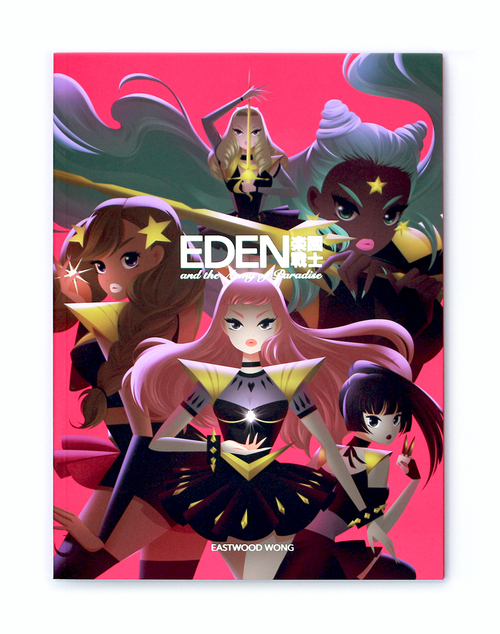 Eden and the Army of Paradise
Share this Item
Signed Pre-Orders will be processed after the opening reception. No pick-ups! Please allow 3-5 business days of shipping & handling. For more information on the event. Please click here: https://www.gallerynucleus.com/gallery/678/exhibition
The long awaited story of Eden, Warrior of Paradise, is finally here! Originally created for a unique magical concept story called Violent Pink, Eastwood takes his creation to comic book form and starts with chapter 0.
Gallery Nucleus is proud to introduce Eden and the Army of Paradise.
About the book:
Other Magical Girls are appearing before Eden! Who are they and what do they want? Are they friends, foes or frenemies? Which schools do they go to? And most importantly who has the cutest Fendi bag?
More Views
Options
If you would like us to stock more of this item, please contact us. Note that we may not be able to re-stock all items.
You may also consider...