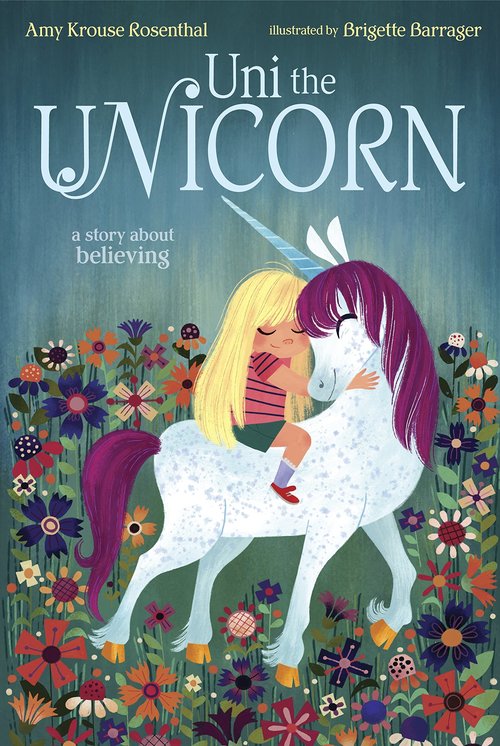 Uni the Unicorn
Share this Item
Author:
Amy Krouse Rosenthal
Features:
Hardcover
Limited Edition
Signed

Please allow 3-5 business days for pre-ordered signed books after Jan. 19. For more information on Brigette Barrager's book signing, please check out: https://www.gallerynucleus.com/event/704


Uni is just like all the other unicorns . . . except for one thing: she believes that little girls are REAL. This magical story by Amy Krouse Rosenthal (author of
I Wish You More
) illuminates Uni's not-so-fantastical dream and celebrates the sparkle of believing.
Uni the unicorn is told there's no such thing as little girls! But no matter what the grown-up unicorns say, Uni believes that little girls are REAL. Somewhere there must be a smart, strong, wonderful, magical little girl waiting to be best friends. In fact, far away (but not too far away), a real little girl believes there is a unicorn waiting for her, too. This magical story of friendship reminds believers and nonbelievers alike that sometimes wishes really can come true.
Options
If you would like us to stock more of this item, please contact us. Note that we may not be able to re-stock all items.
You may also consider...