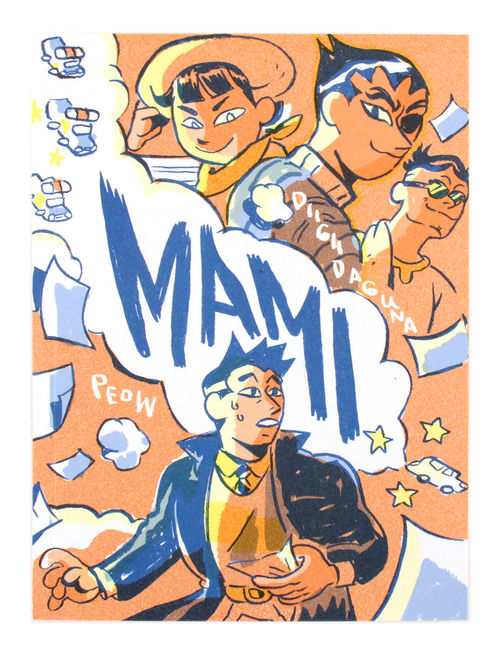 Mami
Share this Item
65 Pages / 15 x 21 cm / 3 color offset
Haiyan Nieto, a by-chance gumshoe is on a lifelong chase to capture the infamous art thief Goyong, but food is always coming in the way. Or maybe it's the food that is bringing them together. Mami is a sweet and savory detective story in primary colors from the Philippine based creator Diigii Daguna.
More Views
Options
If you would like us to stock more of this item, please contact us. Note that we may not be able to re-stock all items.
You may also consider...