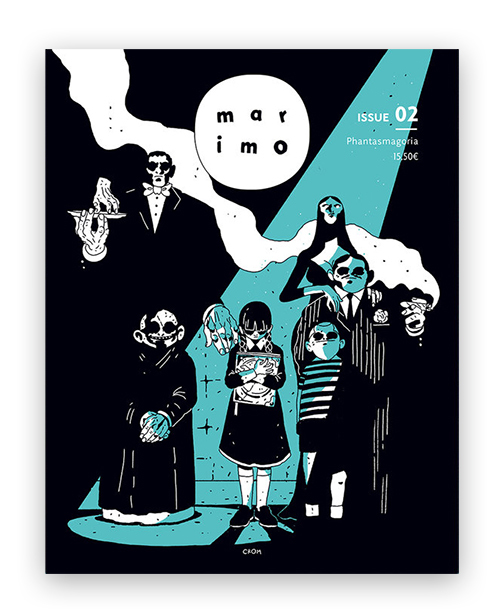 Marimo Magazine Issue 02: Phantasmagoria
Share this Item
Phantasmagoria issue featuring Brothers Quay, Rosto, LAIKA, Women in Animation and more…

A perfect bound, 96-page, full-color magazine. Imported from France. Marimo Magazine is a brand new and upcoming animation-focused magazine passionate to tell the story behind both all-time beloved animated features and underdog studios. A great magazine of thoughtful essays and interviews with studio artists. Some editorial illustrations often come from talented artists. Highly recommended to anyone who wants to know more about animation culture around the world, outside of just Burbank studios.
More Views
Options
If you would like us to stock more of this item, please contact us. Note that we may not be able to re-stock all items.
You may also consider...