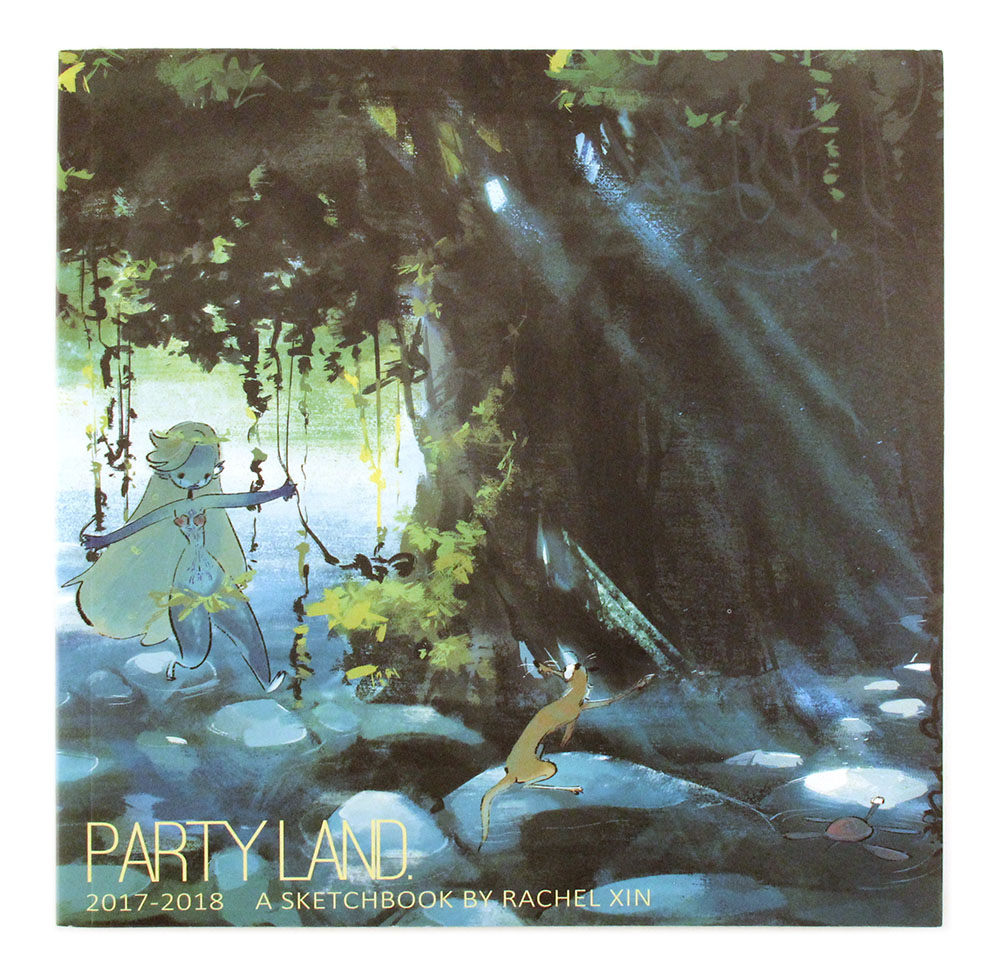 Party Land: A Skethbook by Rachel Xin
If you would like us to stock more of this item, please contact us. Note that we may not be able to re-stock all items.
| | |
| --- | --- |
| Artist: | Rachel Xin |
| Height: | 8.5" (21.59 cm) |
| Width: | 8.5" (21.59 cm) |
| Pages: | 118 |
Pixar Character Artist Rachel Xin displays her designing expertise in her first publication collecting original and fan tribute illustrations. Full-color illustrations with dynamic range between figures and landscapes, Rachel constructs her own stories and worlds in the first half. The second half consists of humorous and fun tributes. A perfect-bound paperback book, it is a perfect example of excellent character study and quite entertaining for pop-culture fans with the Disney/Pixar stylization.
MORE VIEWS
---