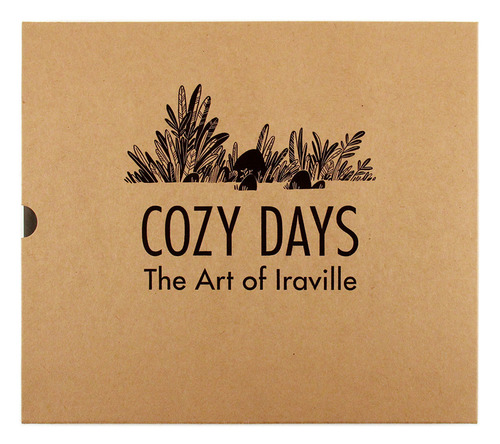 Cozy Days: The Art of Iraville
Share this Item
Ira "Iraville" Sluyterman van Langewedye is a popular contemporary illustrator beloved for her charming watercolour illustrations of nature, small towns, idyllic scenes, and everyday life. This title brings together a collection of her best work in a giftworthy, lavishly presented hardback art book, which includes never-before-seen images, impressive portfolio pieces, insightful works in progress, beautiful photography, and the artist's own guides to handcrafting sketchbooks and watercolour paints at home. Supported by a Kickstarter campaign in summer 2018, Cozy Days: The Art of Iraville marks another high quality collaboration between 3dtotal Publishing and some of the best illustrators working today.
More Views
Options
If you would like us to stock more of this item, please contact us. Note that we may not be able to re-stock all items.
You may also consider...