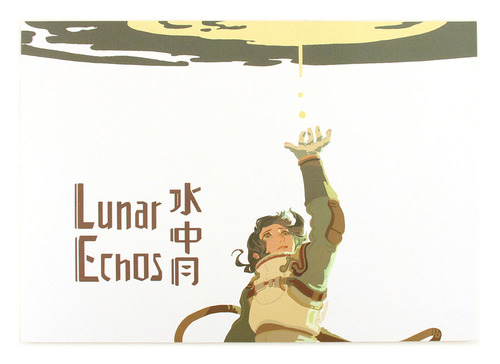 Lunar Echos
Share this Item
52-page full color illustration art book by illustration and visual development artist
Arthur Tang
. Lunar Echos is a collection of visual development projects Arthur took practice with such as: Millenium Actress, Guys & Dolls, 2001: Space Odyssey and more.
Arthur shares his process for every paintings, carefully designing each character in its environment while solving the problems needed in a film.
More Views
Options
If you would like us to stock more of this item, please contact us. Note that we may not be able to re-stock all items.
You may also consider...