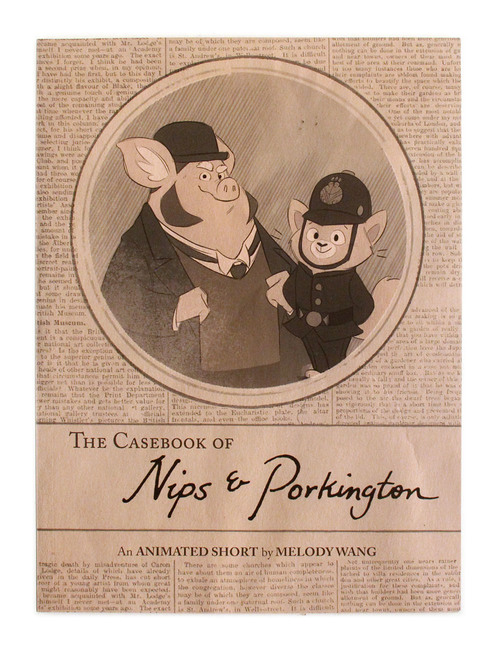 The Casebook of Nips & Porkington
Share this Item
Features:
Limited Edition
Signed

Based on a 2014-2015 Sheridan College short film by Melody Wang, The Casebook of Nips & Porkington is a collection of process artwork (character designs, environments, props, logo design, music, and even voice acting!) Nips & Porkington is a buddy-cop story in Victorian England. Inspired by works of Sir Arthur Conan Doyle, Beatrix Potter, Roald Dahl.. Melody combines the detective mystery novels with the fun stylish animation similar to 101 Dalmatians and Great Mouse Detective.

Melody Wang is a Canadian artist working as a Story Artist at Blue Sky Studios.
More Views
Options
If you would like us to stock more of this item, please contact us. Note that we may not be able to re-stock all items.
You may also consider...