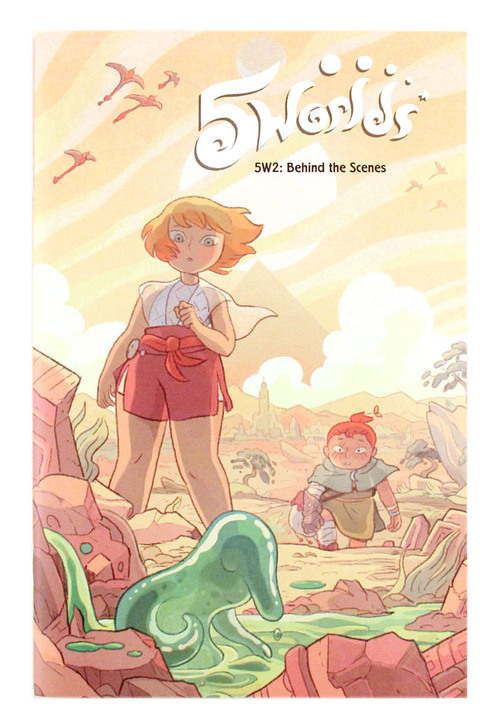 5 Worlds 2: Behind the Scenes
Share this Item
Take a look at the behind the scenes of
5 Worlds
. A graphic novel series by Mark & Alexis Siegel, Xanthe Bouma, Matt Rockefeller, and Boya Sun.
42-page full colored, saddle-stitched book. This is a great example of a guide to process for any aspiring graphic novel writers and artists. 5 Worlds Behind The Scenes includes character designs, thumbnails for cover art, panels and environments with information explaining how the world is built. The book ends with an excerpt from the comic and art from young fans.
More Views
Options
If you would like us to stock more of this item, please contact us. Note that we may not be able to re-stock all items.
You may also consider...