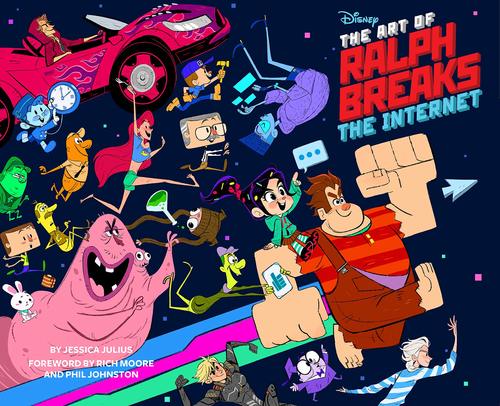 The Art of Ralph Breaks The Internet: Wreck-It-Ralph 2
Share this Item
Features:
Hardcover
Limited Edition
Signed

*Signed copies are signed by
Josie Trinidad - Head of Story
Mingjue Helen Chen - Associate Production Designer
Benson Shum - Animator
Please allow 3-5 business days for shipping & handling after December 15th. No pick-ups please.

In the follow-up to the Oscar–nominated film Wreck-It Ralph, our hero leaves his arcade for the expansive universe of the Internet. Disney's artists have brought the world of the Inter¬net (a world you may think you know) to life in an all-new, imaginative way. Through never-before-seen concept art, character sketches, storyboards, and colorscripts, along with interviews with the production team, The Art of Ralph Breaks the Internet reveals the artistic process behind Disney's highly anticipated sequel.
Options
If you would like us to stock more of this item, please contact us. Note that we may not be able to re-stock all items.
You may also consider...