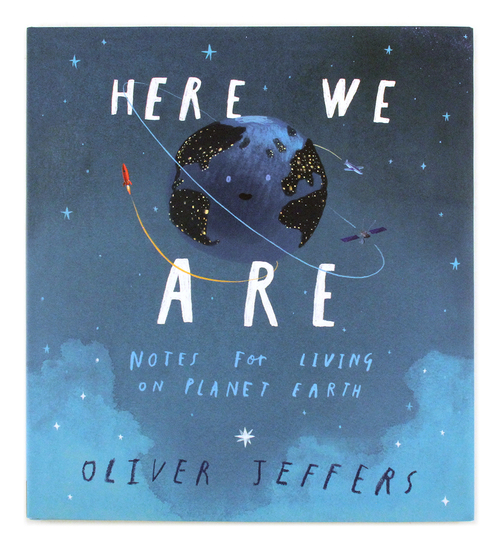 Here We Are
Share this Item
Insightfully sweet, with a gentle humor and poignancy, here is Oliver Jeffers' user's guide to life on Earth. He created it specially for his son, yet with a universality that embraces all children and their parents. Be it a complex view of our planet's terrain (bumpy, sharp, wet), a deep look at our place in space (it's big), or a guide to all of humanity (don't be fooled, we are all people), Oliver's signature wit and humor combine with a value system of kindness and tolerance to create a must-have book for parents.
More Views
Options
If you would like us to stock more of this item, please contact us. Note that we may not be able to re-stock all items.
You may also consider...