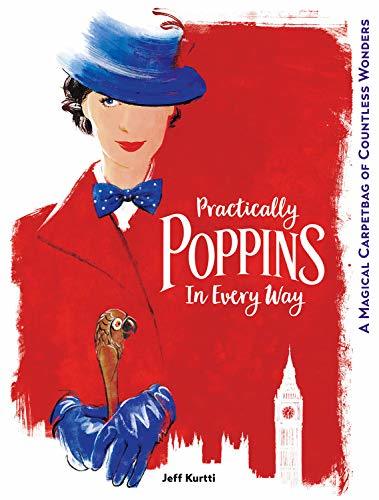 Practically Poppins in Every Way: A Magical Carpetbag of Countless Wonders
Share this Item
Features:
Hardcover
Limited Edition
Signed

Signed Pre-Orders will be shipped out Tuesday Nov. 6th, please allow 3-5 business days for shipping & handling. NO PICK-UPS. For more information on attending Jeff Kurtti Book Signing, please click here.
To purchase an unsigned copy, please plan to arrive early for the event on November 3rd.
Ever since 1934, when Mary Poppins descended from the skies over London into Cherry Tree Lane in the beloved book by P. L. Travers, the world has adored the enchanting adventures and peculiar wisdom of this magical nanny.
Options
You may also consider...