3
days left to order and receive your domestic shipments by Christmas!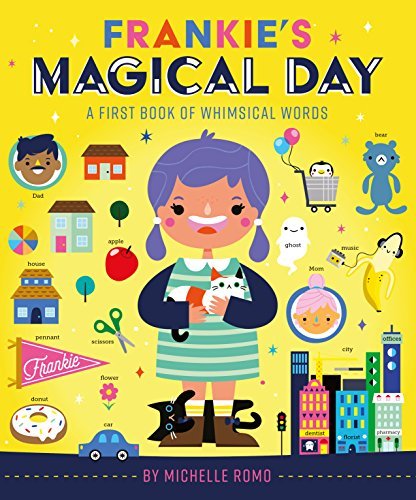 Frankie's Magical Day
Share this Item
Charmingly illustrated by Michelle Romo,
Frankie's Magical Day
is a first word book that introduces a mix of the unconventional and everyday terms. Featuring everything from a post office and a castle to a bunny bandit and a unicorn, this fun-filled book contains hundreds of objects and places clearly labeled to help little readers expand their growing vocabularies.
Options
---
If you would like us to stock more of this item, please contact us. Note that we may not be able to re-stock all items.
You may also consider...