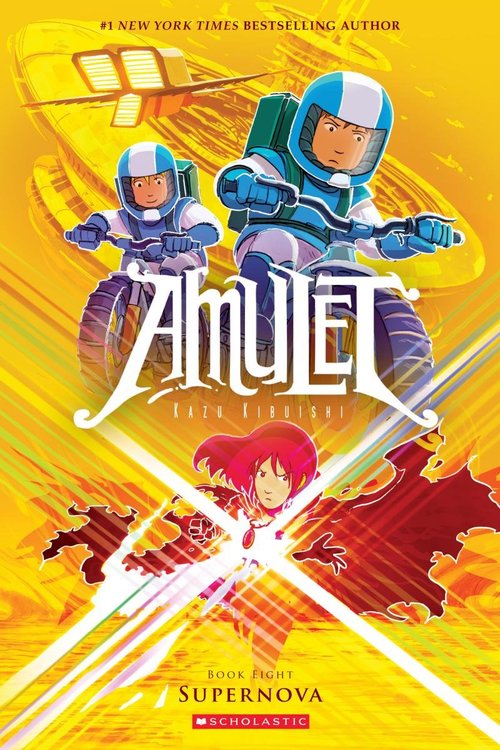 Amulet #8 Supernova
Share this Item
Emily has lost control of her Amulet and is imprisoned in the Void, where she must find a way to escape the influence of the Voice. Meanwhile, Emily's brother, Navin, travels to Lighthouse One, a space station where the Resistance is preparing to battle the approaching Shadow forces that would drain planet Alledia of all its resources. Emily and Navin must be smarter and stronger than ever to ensure Alledia's survival.
Options
If you would like us to stock more of this item, please contact us. Note that we may not be able to re-stock all items.
You may also consider...