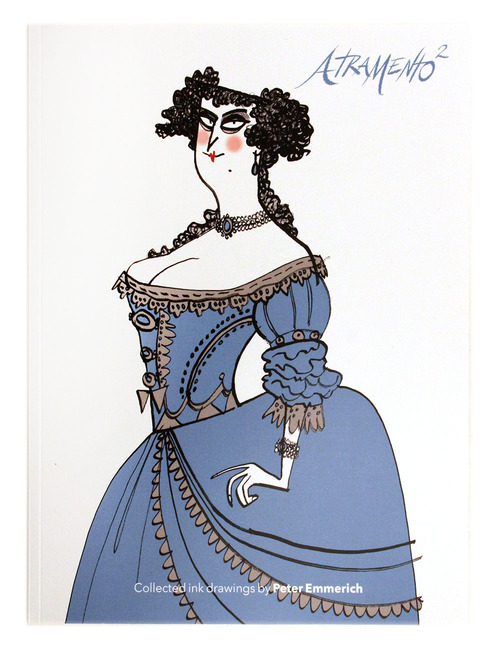 Atramento 2
Share this Item
Height:
10.75" (27.31 cm)
Illustrator Peter Emmerich's second inked sketchbook series, Atramento. These beautiful and simple line drawings bounced off of the 31 Inktober challenge and came out was Peter's inspired collection of various ladies. A gifted artist in cartooning and caricature, Peter's ladies embody such huge personalities in a single stroke - echoing works of Searle and Steinberg.

The second volume is a must-have for its unique textures and beautiful rough edges. Peter's drawings showcase elegance in forms but always experimenting with weight & texture.
More Views
Options
If you would like us to stock more of this item, please contact us. Note that we may not be able to re-stock all items.
You may also consider...