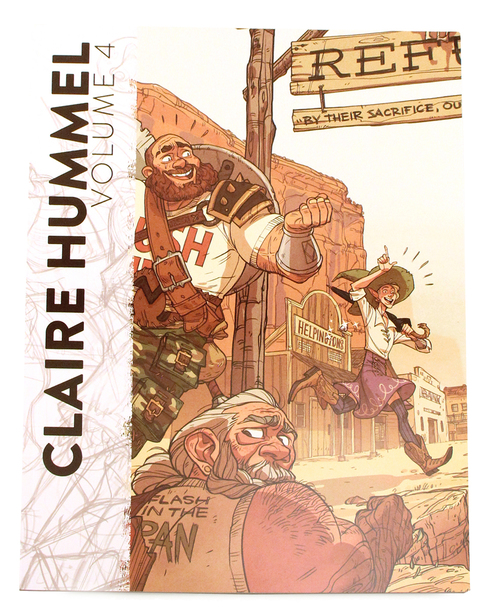 Claire Hummel: Volume 4
Share this Item
Height:
10.75" (27.31 cm)
Features:
Limited Edition
Signed

Game vis dev artist Claire Hummel's fourth art book. 50 pages of full-color, Claire often pays tribute to all her favorite things! Everything from Disney princesses to Hamilton, to Monster Factory's Final Pam! Her strong draftsmanship for cartooning and concepts makes her a strong contender in the industry. A perfect book for artists who wish to see sketch processes before the final painting and maybe learn a thing or two on excellent costuming.
More Views
Options
If you would like us to stock more of this item, please contact us. Note that we may not be able to re-stock all items.
You may also consider...